[wptabs style="smoothness" effect="fade" mode="horizontal"][wptabtitle] Fulfillment Survey[/wptabtitle] [wptabcontent]
Employee Engagement Survey
The Professional Fulfillment Survey (PFS) is a tool designed to gauge the levels of engagement throughout an organization.  Maximizing the success of any organization relies heavily upon efforts of the workforce.  But in order to assess how much better results could be, the existing levels of engagement must first be determined.
An individual's level of engagement is reflected in how they spend their discretionary time and effort.  The PFS will not only assess the organization's overall level of engagement but also provides a breakdown of the distribution among the four levels of engagement:
Highly Engaged

Engaged

Ambivalent

Actively Disengaged
  These insights, when compared against the results from other engagement studies, can give an indication as to how much better your execution and your profitability could/should be.

[/wptabcontent]
[wptabtitle] Company Assessment[/wptabtitle] [wptabcontent]
Employee Engagement Assessment
The Company Personality Assessment  (CPA) is a comprehensive organizational assessment which identifies the causes for disengagement.  It also identifies where, within the organization and within the workforce, issues are undermining success.
If the organization's goal is to elevate employee engagement and operating results, the causes of disengagement must first be identified.  Causes of disengagement generally fall within Maslow's Hierarchy of Needs:
Physiological

Safety and Security

Belonging and Acceptance

Self-Esteem

Self-Fulfillment
Once the areas of concern have been identified, they can be addressed and reversed/eliminated through:
Executive Coaching & Leadership Development

Customized Training Programs

Enhancement of Organizational Culture

[/wptabcontent]
[wptabtitle] Leadership Assessment[/wptabtitle] [wptabcontent]
Leadership Competency Assessment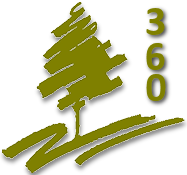 The Skyline 360 identifies 28 fundamental competencies that can either support or derail an executive's career. The research showed that these 28 competencies are distributed among 4 domains: Leading Self, Leading Others, Leading the Organization and Managing Implementation/Execution.
The Skyline 360° assesses the following competencies:
Leading Self – Our ability to manage our actions and emotions at work
Emotional Control
Flexibility
Integrity
Resilience
Self-Confidence
Executive Presence
Work/Life Balance
Leading Others – Our ability to effectively work with and relate to others at work
Assertiveness
Conflict Resolution
Influencing Others
Listening
Partnering and Relationship Building
Teamwork and Collaboration
Verbal Communication
Leading The Organization – Our ability to see the bigger picture and effectively lead
Creativity and Innovation
Entrepreneurship
External Awareness
Inspirational Vision
Organizational Awareness
Service Motivation
Strategic Thinking
Managing Implementation – Our ability to effectively execute and get good results
Coaching and Mentoring
Customer Focus
Delegation
Effectiveness
Monitoring Performance
Planning and Organizing
Thoroughness
The Skyline 360, available online, has a number of unique features:
High Rate of Response – To ensure compliance from raters, the Skyline 360 can be completed in less than 10 minutes. Spending more time writing comments is an optional.
No redundant questions – The questions are clear and concise to eliminate the need to ask the same questions multiple ways.
Comprehensive – The 360 Feedback report includes all essential competencies and skills for effective leadership.
Rate multiple people at the same time – Managers, or others who are asked to provide feedback to multiple leaders, can do so all at once enabling a comparative view and a time saving approach.
Powerful Normative Data – The normative data allows the leader to know how his/her scores compare with other successful leaders, understanding if s/he is "ahead of or behind the curve".

[/wptabcontent]
[/wptabs]