The idea that bringing out the best in people is a good thing is a concept that no one would really argue with. The challenge is that unless we really understand the importance of it, the values and behaviors that accomplish it often get put on the back burner while more pressing financial matters take our attention and focus. But the truth is that the better people perform, the greater the results an organization will achieve.
As every executive knows, wanting better results and actually achieving them can be very different things.  The results gained from executing a sound strategy (assuming all the needed resources are in place), are dependent upon four critical factors: speed of implementation, consistency of effort, quality of performance, and flexibility.
People who simply do the required work and are ambivalent about initiatives tend to produce acceptable results, while those who are passionate about what they do—spending their discretionary time and effort looking for solutions and efficiencies—tend to produce outstanding results.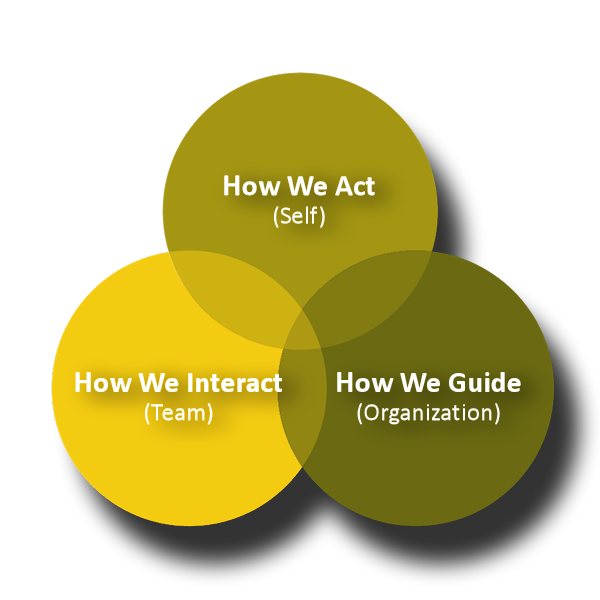 The bottom line is that if you want to maximize results, you must maximize engagement by bringing out the best in people and getting them to put forth their best effort. The concept of engagement and  bringing out the best in people is not a "feel good" issue. It is a strategic issue that drives the bottom line.
The degree to which a leader can bring out the best in people is determined by 1) the quality of the leader's character, 2) how effectively they interact with people, and 3) how well they guide the organization.  The analogy of a three-legged stool is appropriate.  Unless each of these three aspects of leadership is honed, a leader will only be moderately successful.  It's what distinguishes great leaders from average leaders.