360 LEADERSHIP ASSESSMENT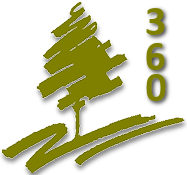 Our 360° Successor Assessment examines 35 traits, competencies, and behaviors that are essential for a leader's effectiveness. These 35 competencies fall within 4 domains: Character Traits, Interpersonal Competencies, Strategy Related Skills, and Decision-Making Skills. 
» Character Traits
Integrity, Empathy, Attitude, Emotional Control, Flexibility/Adaptability, Self-Confidence, Service Motivation, Appreciative, Receptive, Ego, Executive Presence
» Interpersonal Competencies
Open Communication, Effective Communication, Teamwork and Collaboration, Conflict Resolution, Autonomy, Delegation, Coaching and Mentoring, Professional Growth
» Strategy Related Skills
Influence, Inspirational Vision, Strategic Thinking, Presentation Skills, External Awareness, Creativity and Innovation, Problem Identification, Story Telling
» Decision-Making Skills
Judgment, Decision Making, Business Savvy, Big Picture Thinking, Risk and Reward, Perspective, Foresight, Mistakes
Benefits of Our 360 Assessment
» Efficient and Confidential: The assessment is conducted online and is completely confidential.
» High Rate of Response: To ensure compliance from raters, the assessment can be completed in less than 10 minutes. Spending more time writing comments is optional.
» No redundant questions: The questions are clear and concise.  This eliminates the need to ask the same questions multiple ways.
» Comprehensive: The 360 feedback report includes all essential competencies and skills for effective leadership, and can include feedback from up to 25 raters.
BUSINESS BUILDER ASSESSMENT
Our Business Builder Assessment determines a successors strengths as a business builder so that the stakeholders can get a sense of how strong a fit the successor is with the needs of the company.