HOW READY IS YOUR SUCCESSOR
TO SUCCESSFULLY
RUN YOUR COMPANY ?
Knowing the mechanics of a business and being effective as an owner are very different.  Just knowing how a business runs doesn't mean your successor will succeed.  There are a number of other competencies that are critical to master in order to be effective at running a company successfully.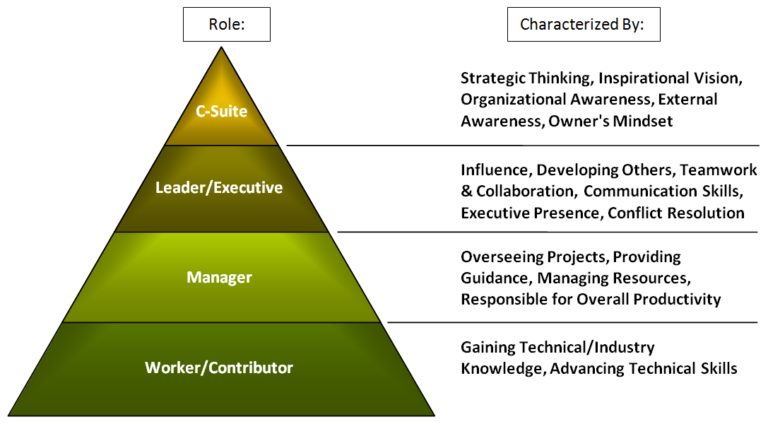 For most people, these leadership and ownership
competencies don't come naturally.
They need to be developed.
OUR NEW 360 SUCCESSOR ASSESSMENT​​
Effective development of a successor starts with an objective assessment of his or her traits and competencies, and our new 360 assessment does just that. Based on almost two decades of insights and experience, this confidential assessment highlights a successor's strengths and weaknesses, so you can create an effective plan of development to ensure success.
The 360 assessment provides insights on the 35 competencies essential to a successor's ability to 1) bring out the best in people, 2) think strategically & gain buy-in, and 3) make good decisions.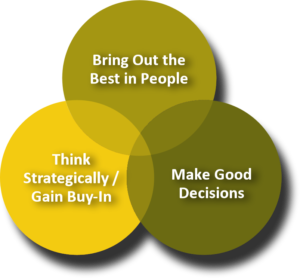 1) Bringing Out the Best in People:
Exceptional leaders bring out the best in people by having a strong character (things like integrity, attitude, emotional control, etc.) and by having strong interpersonal skills (things like effective communication, conflict resolution, coaching & mentoring, etc.). When a leader brings out the best in people, exceptional results are achieved.
2) Thinking Strategically & Gaining Buy-in:
Exceptional leaders think strategically rather than tactically. They develop vision and hone their ability to influence others to get buy-in for their ideas and plans. When good strategies are developed and people are committed to the success of those strategies, exceptional results are achieved.
3) Making Good Decisions:
Exceptional leaders have good judgment and make well thought out decisions. They learn from their mistakes, improve their judgment and become business savvy in the process. Improving judgment helps minimize missteps and risk, which leads to better decisions. When good decisions are made, exceptional results are achieved.
This 360 assessment gathers confidential feedback from a successor's boss (the owner), his or her peers, direct reports, and indirect reports.  [You choose who you want feedback from.  People often select about 15-20 people.]
Once complete, we generate an in-depth report (30-40 pages) providing keen insights into a successor's strengths and weaknesses, along with how they are perceived within the organization.
This assessment report will reveal:​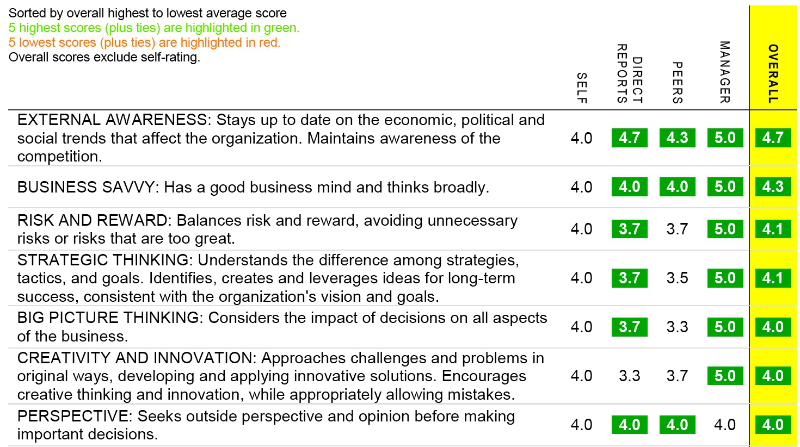 HOW THEY'RE VIEWED BY OTHERS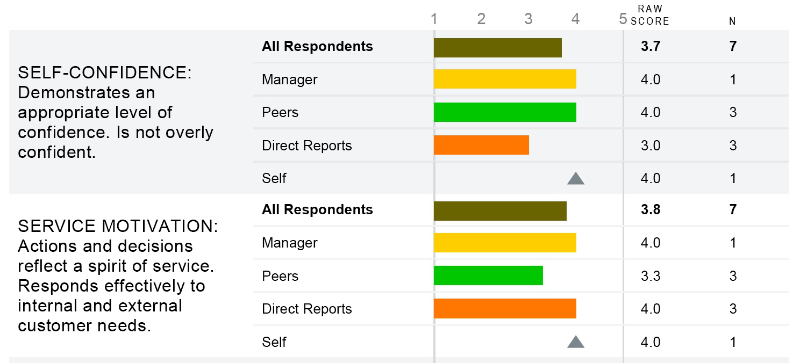 Because we all have blind spots and can't always see what we're missing, you'll also get a one-on-one debrief session with one of our executive coaches.  Our seasoned coaches can help you interpret results, gain perspective, and offer insights into how they can become more effective.
OUR NEW 360 SUCCESSOR ASSESSMENT
Normally, this assessment package costs $499. But through the end of March,
the investment is only $99!
Here's what you'll get:
Confidential feedback from the people you choose (usually 15-20 people)
A comprehensive, in-depth report on the 35 competencies that matter most to your successr's success
A one-on-one debrief to extract the most meaningful insights from your report
But you have to act NOW!
This special price of $99 is only good
through the end of March.
P.S. – Once you make your purchase, we'll be in touch with you right away to get your assessment underway.